"I can't tell you how many times I've thrown other clamps off to the side in frustration when they weren't able to get into the tight spaces I needed them to, didn't spread far enough to be helpful, or simply couldn't grip the workpiece. But JackClamps can almost always be adjusted or modified to accomplish the task at hand and get the job done, and for that reason they have earned a permanent place in my truck."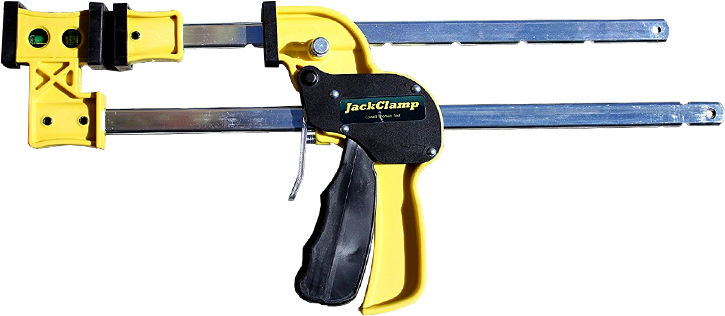 Bring all your projects to life with one uniquely helpful tool
At first glance, the humble JackClamp might appear to be just another ordinary bar clamp - but it's anything BUT ordinary. It's tougher than any other clamp on the market, and the utility this sucker brings to the table will leave you wondering how you ever got the job done without it. Imagine what having an extra set of trained hands in the shop is worth to you.
Save time and money with the one-of-a-kind JackClamp. Guaranteed for life.
Buy Now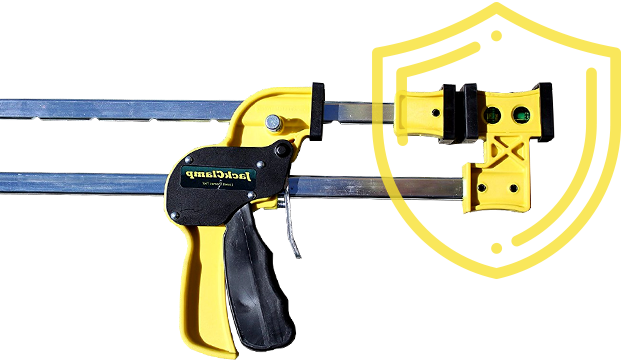 Lifetime Warranty
ANG Enterprises, LLC, warrants this product to be free of defects in materials and workmanship for the lifetime of the original purchaser. This limited lifetime warranty does not cover products that are abused, used outside of their stated limitations, altered or repaired. Deficient products will be repaired or replaced at the sole discretion of ANG Enterprises, LLC.
If you believe that your ANG Enterprises product to be defective and meets the criteria for warranty replacement, please contact us.
Buy Now
Compare The JackClamp to Traditional Clamps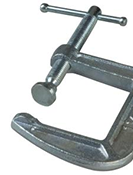 Others Clamps
Can only clamp. Can't jack, hoist, spread or do anything else.
Made from cheap materials that break easily.
No money back guarantee or lifetime warranty, so if you break it you have to buy another one.
Imported from China or other countries outside the US.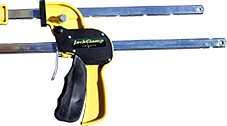 The JackClamp
One tool for any job. Can jack, clamp, hoist, spread and much more!
Crazy durable! Made from super hardened steel and durable nylon filled plastic.
Comes with a lifetime warranty & money back guarantee.
The only bar clamp made in the USA, and only 2 bar clamp in the world.
The Benefits of Buying Online
Skip all of the drama and hassle of going to your local hardware store and shop online from the comfort of your couch. When you shop online, your JackClamp arrives directly at your doorstep and if you don't absolutely love it you can send it back for a full refund!
Free Shipping on all US Orders over $100
That's right! If you spend over $100 with us we will take care of the shipping costs for you. Ships within 1-3 days.

Lifetime Warranty
If your JackClamp breaks we will send you a brand new one immediately, at no charge.

Money Back Guarantee
If you don't fall in love with The JackClamp you can send it back for a full refund.
Buy Now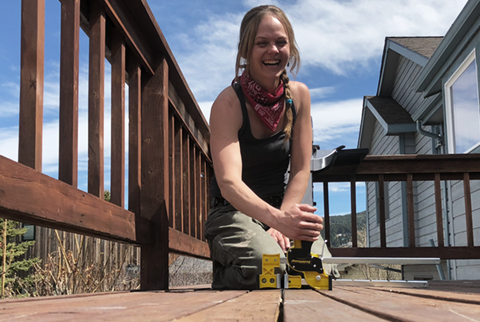 About Lowell Thomas Tools
Born out of frustration with using standard, low quality clamps on his projects, the JackClamp was the inspiration of inventor, Lowell Thomas. 

The JackClamp is the world's only parallel bar clamp and its simplicity is what makes it so powerful. By simply adding a parallel top bar and giving you more freedom than other clamps in that it has the ability to be dissasembled and reassembled in or around your work area, the JackClamp has revolutionized clamping forever. 


Buy now