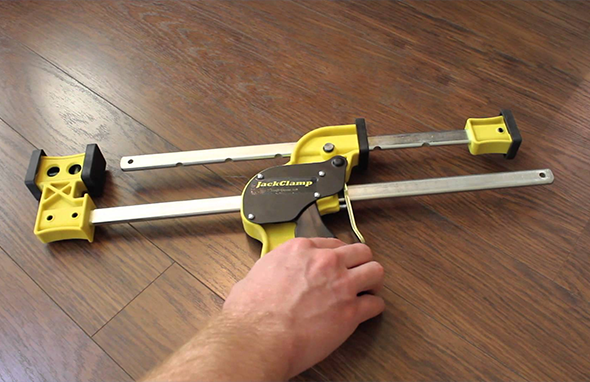 JackClamp Features
Winner of the 2014 Pro Tool Innovation Awards, the JackClamp is the last clamp you'll ever need. Its patented mechanism allows the JackClamp to be totally disassembled and reassembled in unique ways. With one tool and simply changing the direction of the bars, you can jack, clamp, spread, hoist, and more.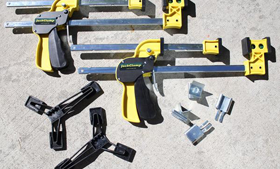 Clamp
Super-wide 32" max clamping.
Featured shops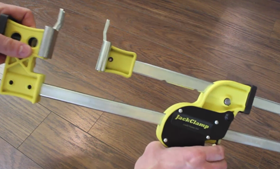 Spread
Spread gaps as small as 1/4".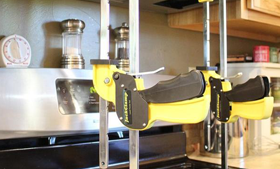 Jack
Jack up to 300 lbs.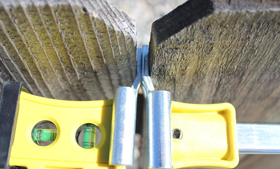 Hoist
Hoist up to 300 lbs.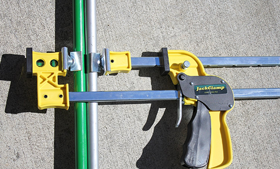 Round Clamping
Clamp irregular, even round material securely.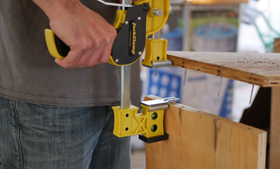 No slipping
No slipping, ever, guaranteed.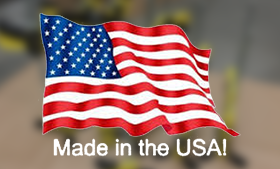 Made in the USA
100% Made in the USA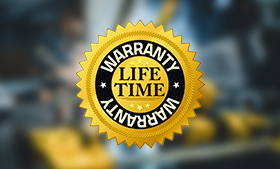 Lifetime Warranty
Lifetime Warranty
The Pro's Love the JackClamp: